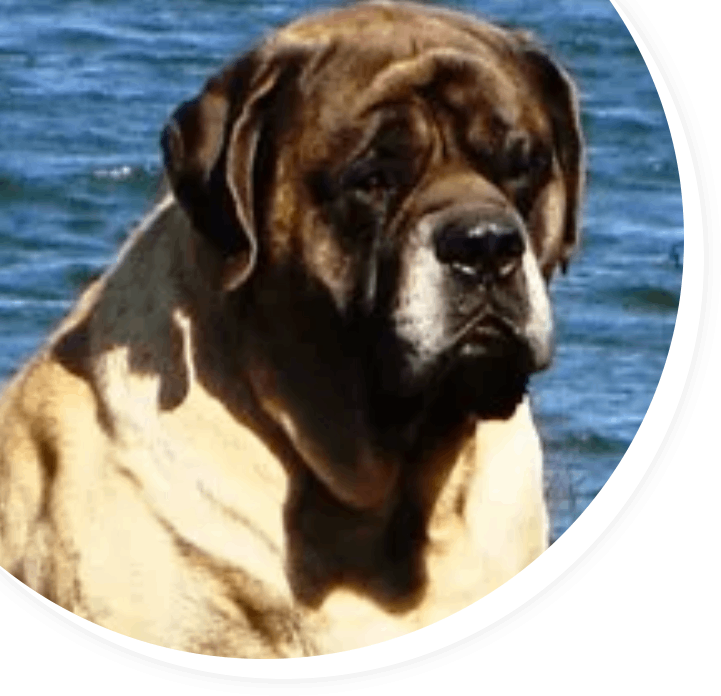 For 35 Years, Our "AKC® Registered Mastiffs" Better Known as "English Mastiffs" Are Raised with Loving Care in Our Home.
Family Owned & Operated
Dog Breeder Serving Nationwide
Johnson Farms Mastiffs is a family owned and operated farm in Leonardtown, Maryland. We have been breeding English Mastiffs for over 35 years and provide puppies and stud service nationwide. All of our Mastiff puppies are bred 1st for genetics and 2nd for loving homes.
Our dogs are our family members, and all of our sires and dams are genetically tested prior to breeding. Johnson Farms Mastiffs sires and dams are health kings and queens. Our passion is breeding healthy companions for your family.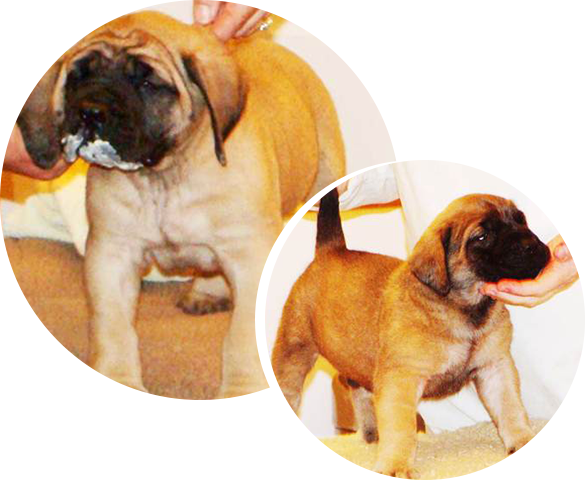 We raise all of our Mastiffs in our home on the farm. They live the ideal life with fresh air and plenty of lands to explore. We also raise them with plenty of affection and social interaction before being placed in a loving forever home.
Being scientists, we understand the importance of genetic testing and conduct genetic and health testing on our breeding dogs to ensure their health and longevity.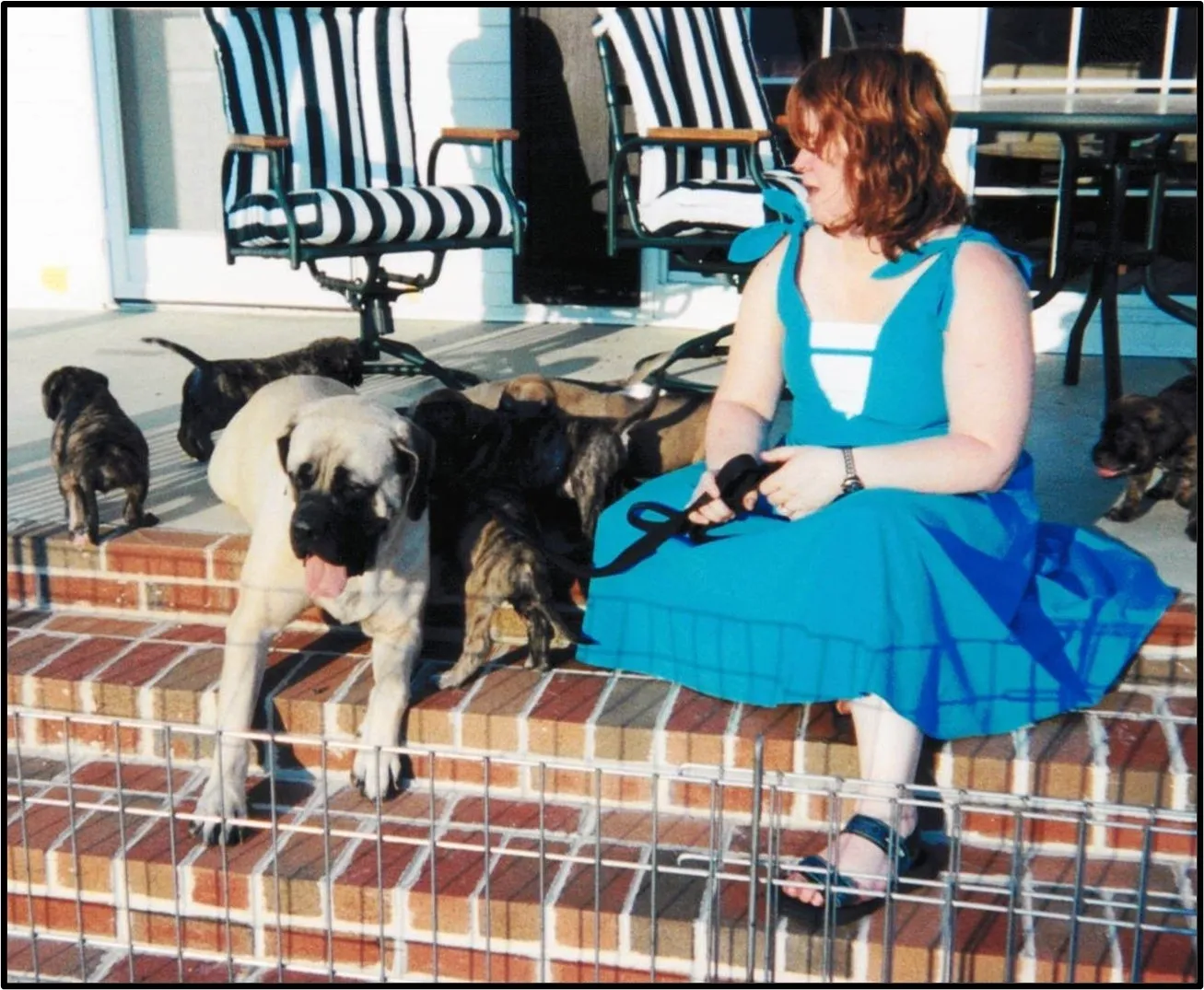 All of our dogs are Gentle Giants with pleasant, calm, and loyal demeanor. Their patient temperament makes them a great choice for families with children.
We take the extra steps in an effort for you to welcome healthy English Mastiff puppies into your home by breeding tested Sires & Dams. Many of our puppies' Sires & Dams are listed in the Canine Health Information Center's (CHIC) online database at ofa.org. In addition to breeding AKC Registered Mastiffs, we run a farm in Leonardtown, MD, with two other farm business units: timber and grain production.
We Health Test Our Sires and Dams.
Our testing includes Orthopedic Foundation for Animals (OFA) Hips; OFA Heart; OFA Patella; OFA Thyroid; over 200 DNA tests, including but not limited to 32 DNA eye tests; plus other OFA tests.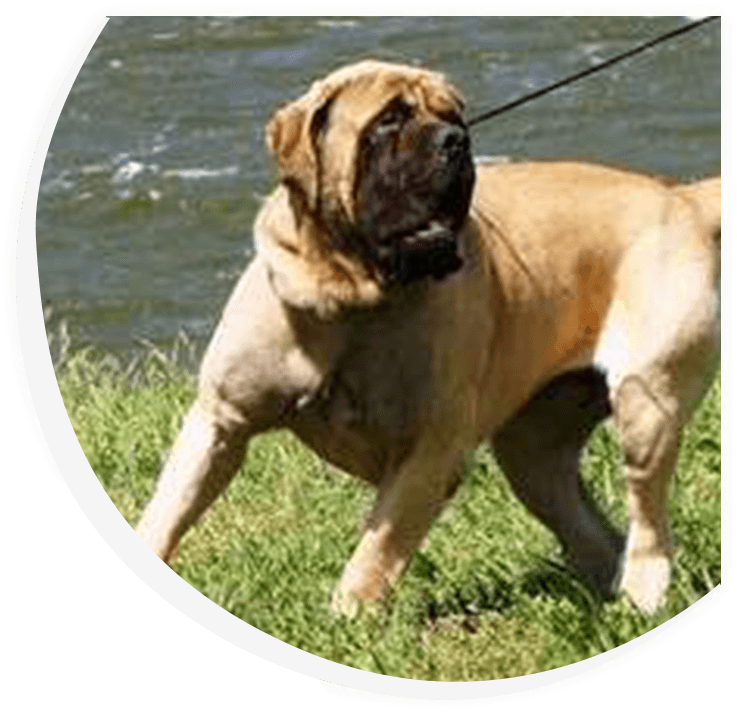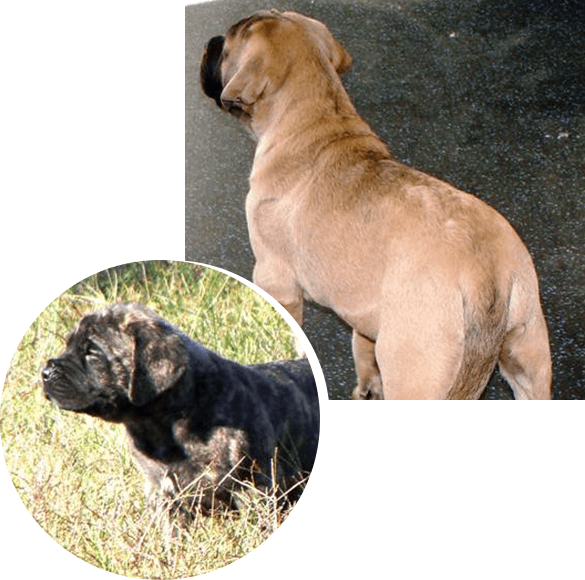 Johnson Farms Mastiffs – Seven Generations of CHIC Certified and Health Tested Dogs
Canine Health Information Center (CHIC) Examples:
CHIC No. 4949 (Princess Summer) 1st Generation
CHIC No. 6967 (J. FARMS Princess Sundance) 2nd Generation
CHIC No. 20190 (JFARMS Mr. Big Stuff) 3rd Generation
CHIC No. 77716 (JFARMS Lady Big Stuff) 4th Generation
CHIC No. 102618 (JFARMS Centerfold) 5th Generation
CHIC No. 132468 (JFARMS Amber Sundance) 6th Generation
CHIC No. – TBD because currently too young to complete testing (JFARMS Grizzly Big Stuff) 7th Generation